Year 6 Ospreys 2023 - 2024
Welcome to Year 6 Osprey's Class Page!
We have an exciting year ahead of us in Ospreys and we will be sharing our learning and achievements with you through our class blog.
Our team are dedicated to creating an exciting and stimulating environment in Year 6. We are looking forward to being a part of your child's learning journey as they embark on their final year of primary school. We are excited to make this year a memorable one.
Please follow our school twitter page @AbingdonPrimary to see updates of exciting things going on in our class. This is where you will find photos and videos of the lovely things your children are doing at school!
Class Teacher:
Miss Riley and Mrs Shuttleworth
Email contact details:
alice.riley@abingdon.stockport.sch.uk
Teaching Assistant:
Miss Bourke
Where the learning happens!...
Autumn term
Geography and History - Behind Enemy Lines
This term we are going to be learning all about World War Two. Throughout this term we will learn about major events during WW2, what life was like during the war, what impact the war had on society, gender roles in WW2, what propaganda posters were used for and what impact they had on the war, why rationing was introduced and how it affected people's lives, what the Blitz was and how the Blitz impacted England during the war.
Our Class Read:
When The Sky Falls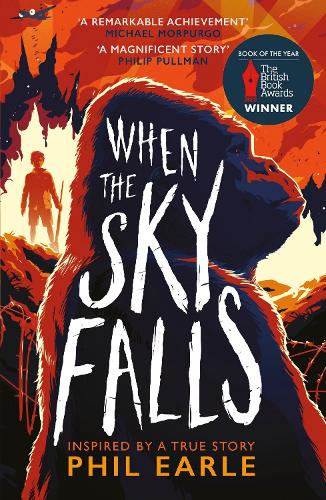 This term we are reading: When the Sky falls by Phil Earle.
Set in 1941, during the Second World War, 12 year old Jospeh Palmer has been sent from rural Yorkshire to stay with his gran's friend, Mrs F, in the city. She's a gruff, unfriendly woman and he's an angry boy who kicks out at everything and feels totally abandoned.
Now Joseph also finds himself in the centre of the Blitz, where bombs rain down every night. The only thing Mrs F cares about is the rundown zoo that she owns, and particularly a huge silverback gorilla called Adonis. Adonis and Joseph at first seem to take an immediate dislike to each other but over the course of the story, their bonds deepen to a remarkable relationship.
Science -
By the end of this Science unit we will be able to:
Identify and name the main parts of the human circulatory system, and describe the functions of the heart, blood vessels and blood.

Recognise the impact of diet, exercise, drugs and lifestyle on the way their bodies function.

Describe the ways in which nutrients and water are transported within animals, including humans.
Information for Parents:
We have PE every Wednesday and Thursday.
Please can you ensure your child comes to school wearing the correct kit (white t-shirt, black shorts and pumps/trainers).
Please read our newsletter for the Autumn term:
Homework:
Spellings and times tables practise activities will be sent home every Friday. Please encourage your child to practise these at home as both are cruical in your child's learning.
We do our spelling test every Friday. Please practise the spelling words which are sent home with your child.
In Year 6, we recommend children read every night. This is extremely important as it allows children to develop their minds and imagination, have a stronger understanding of the world, become a better learner and listener and will ultimately allow them to become successful in Year 6 and in their future life.
Class Dojo
At Abingdon Primary School we use a commucation app called Class Dojo. We use this to engage parents by sharing photos and videos of exciting moments in the classroom. It is also an effective way for teachers and parents to communicate.
Times Table Rock Stars
In Year 6 it is crucial that children know their times tables up to the 12x table.
At Abingdon, we use Times Tables Rock Stars. This is an exciting and engaging way for children to practise, and become fluent in, their times tables. Children are encouraged to play at home to improve their speed and scores.
They can also earn points and certificates through Times Table Rock Stars, so please encourage your child to play at home.
Year 5/6 Statutory Spellings
Below is a list of spellings all Year 6 children should read and write by the end of the year. These words are sent home as part of their spellings each week. Please help support your child's learning by practising these at home.
Useful Websites:
Click on the image for the website link
Files to Download
Year 6 Ospreys: News items
Year 6 Ospreys: Blog items
There are no blog items to display
Year 6 Ospreys: Gallery items
There are no Gallery items to display
Year 6 Ospreys: Calendar items
There are no Calendar items to display