History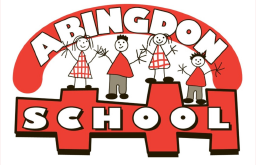 Respectful, resilient, responsible learners.
History Policy
Subject lead: Miss E Hammond
Intent:
At Abingdon, we understand the importance of learning from the past. History is all around us. We know enables children to develop a context for their growing sense of identity and a chronological framework for their knowledge of significant events and people. At Abingdon, we believe that studying history allows our children to see how and why our community, our country and the world have changed over time. We believe that what children learn through history can influence their values and attitudes. At Abingdon our main intent, when teaching our broad and ambitious history curriculum is to allow our children to develop their knowledge, understanding and skills while stimulating their curiosity of the wider world.
Whole School History days
At Abingdon Primary School we have whole school celebration days to celebrate historical events. In October we celebrated Black History Month and each class did activities around a signifcant individual over the month of October. We have previously held a whole school dinosaur day in June to celebrate National Dinosaur Day. Every year we celebrate Remembrance day to remember the soldiers who fought in World War 1 and 2.
Knowledge Organisers
At the start of each new history topic the children are given a knowledge organiser with useful information about the new topic. The knowledge organisers for this year are saved as seperate files if you would like to have a look.
How the subject is monitored and evaluated
All teachers are responsible for monitoring standards but the subject leader, under the direction of the head teacher, takes a lead in this. Monitoring activities are continuous and fall in with the subject co-ordinator's action plan. In summary these are:
The subject leader to analyse teachers' medium term planning to monitor the coverage and balance of the curriculum planned.
Monitor history learnt – by interviewing pupils, looking at samples of work and/or by observing lessons.
A staff meeting held to feed back to staff the results of the monitoring process and to decide on improvements needed in the teaching of history.
To maintain a good knowledge of history through research and CPD.
SEND and Inclusion.
Using the SEND code of Practice, Local and National guidance to inform our curriculum structure, our curriculum enables personalisation and equitable delivery of learning for all children regardless of need.
Files to Download